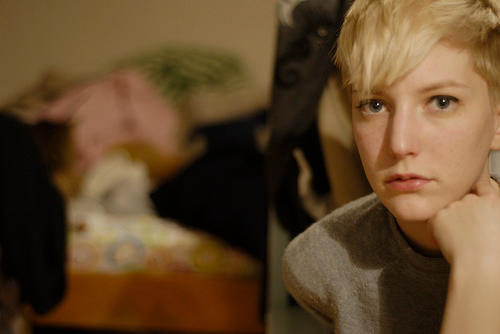 Who are you and where do you come from?
I'm my mother's child. I grew up in Munich, Germany.
How old are you and what do you do with your life?
I'm 21 and in search for bigger steps. I'm about to leave Europe to become either a photographer, a psychic or a semi frustrated musician
How long have you been taking photos for?
I've been taking pictures for a pretty long time, but set my heart on it probably 3 years ago.
Where do you find the most inspiration?
My friends, light, love, twilight, deep holes, teeth in the dark, black hair, unexplainable stuff, music, darkness, in faces.
Do you plan many of your photos?
Well some of them are staged, but never planned like that. I'm a pretty spontaneous photographer. Sometimes I tell my friends: "How about taking some pictures outside?"
That's enough planning.
Which would you rather shoot with.. Film? or Digital?
I'm not one of these digital-haters. I like it both ways.
I love the film being developed and the itching in my fingers just before looking at photos at the first time.
My absolute favourite toy is my Nikkormat along with the nowadays pretty rare 85mm lens.
It's the killer team.
Nevertheless I can't complain about my NikonD80.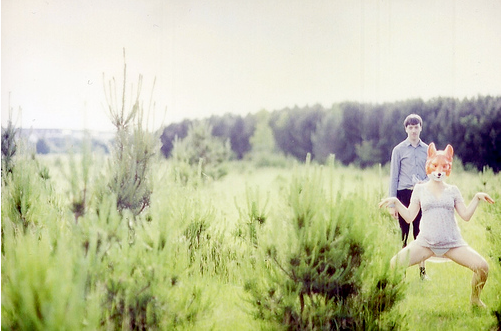 How would you describe your photographic style in three words?
Intimate, twilight, reverie
What interests do you have other than photography?
Making music, listening to music, dance, stay awake, go to sleep, jump into nothingness, break down, read, eat, art, fashion, friends, sounds, love
How do you spend your weekends?
Being dressed up as mythical creature along with my mythical creature friends.
Any new music you've been listening to and you can't get out of your head?
POLLYester, Fever Ray and Appaloosa